Picone Advisory Group Client / Astrocast Successfully Launches Second Test Nanosatellite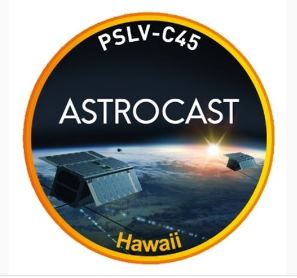 LAUSANNE, Switzerland–(BUSINESS WIRE)–Astrocast announced today the successful launch of its second IoT Nanosatellite. The launch, piloted by Indian Space Research Organization (ISRO) on its Polar Satellite Launch Vehicle (PSLV), took place yesterday from the Satish Dhawan Space Center. This second mission will offer more opportunities to customers interested in testing the Astrocast IoT communication services. This mission will also focus on a set of propulsion technologies designed for separation, collision avoidance and de-orbiting.
Astrocast Announces Successful Launch of Second Test Nanosatellite
"It is very important that companies think about the entire lifecycle of their nanosatellites. As a Swiss company, we will lead by example and do everything we can to keep space clean. Using a set of reliable and flight proven technologies, Astrocast is building the ability to control, maneuver and ultimately de-orbit its satellites," said Fabien Jordan, CEO of Astrocast. "We can avoid collisions from other satellites, easily de-orbit and re-deploy satellites for technology upgrades, and reduce the amount of space debris left at the end of a satellite's lifecycle. This nanosatellite represents the first of many technology advances we aim to develop toward the security and longevity of our network."
The ability to control, reposition and de-orbit nanosatellites is key to lessening the amount of space debris that is currently plaguing low-earth orbit missions. Collision avoidance is an ongoing battle. Astrocast is the first to test a series of technologies that will allow them to have greater control and maneuverability of their network once it is launched. These technologies include:
Gas propulsion
Electric propulsion
Automatic de-orbiting
Backup communications
"It is important that companies begin to think long term about the nanosatellites they launch into orbit. Clean nanosatellite technology is possible, and we are taking some of the first steps toward this," Jordan said.
This is the second test of the Astrocast IoT Nanosatellite network. The first test, launched in December, is fully stabilized with a working payload and is operating nominally. Astrocast is a nanosatellite network of 64 CubeSats specifically designed to transmit and receive low bandwidth data from IoT devices. Astrocast will be the first nanosatellite solution to deliver all of these features:
100% coverage of the globe including remote areas
Lowest latency low earth orbit network
Two-way communications
L-Band and S-Band frequencies
Communication module smaller than a credit card designed in partnership with Airbus
256 bit encryption with multi-level security
Patented data protocol developed and optimized for satellite IoT
Low-cost and ultra-low power chipset optimized for Astrocast
Miniaturized antenna
Low-cost data plans
Web application for monitoring assets and subscription plan.
About Astrocast
Astrocast SA, in partnership with the European Space Agency, Airbus, and Thuraya, is developing an advanced nanosatellite network for the Internet of things (IoT). Airbus and Astrocast have developed a low-cost ASIC and module that provides the most power efficient satellite modem for IoT applications. The constellation will consist of 64 CubeSat satellites in Low Earth Orbit (LEO) and will provide low latency global coverage. Astrocast was founded in 2014 by the developers of SwissCube, one of the longest lasting, operational nanosatellites in space. For more information visit www.astrocast.com.
https://piconeadvisorygroup.com/wp-content/uploads/PiconeLogo1-300x63.png?_t=1642596842
0
0
Chris Picone
https://piconeadvisorygroup.com/wp-content/uploads/PiconeLogo1-300x63.png?_t=1642596842
Chris Picone
2019-04-05 11:27:39
2019-04-05 14:52:12
Picone Advisory Group Client / Astrocast Successfully Launches Second Test Nanosatellite